Archevolve – ARCHITECTURAL DESIGN SERVICES – Adur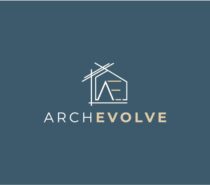 Hi everyone, I'm Alex, and I'm the founder of ArchEvolve, a boutique architecture firm based in the West Sussex area. We offer a wide range of architecture services, from small extensions to whole house refurbishments, new builds, master plans, and conversions of commercial blocks to flats or change of use. We also specialize in light industrial projects.
We believe that architecture should be more than just about the functionality of a building. It should also be about creating spaces that are beautiful, sustainable, and functional. We strive to create architecture that evolves with the needs of our clients and the changing world around us.
We are based in the West Sussex area, but we can cover a wider reach. If you're looking for an architect who will help you create a space that you'll love for years to come, then please get in touch. We would love to hear from you!
Architectural Design Services
Send Message to listing owner