Bigger Living Lofts – LOFT CONVERSION SPECIALISTS – Bromley, Dartford, Gravesend, Sevenoaks and Tonbridge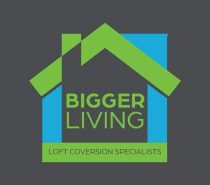 Rectory Lane
West Malling
Kent. ME19 5HA
We specialise in providing homeowners from across London, Kent and Essex with exceptional quality loft conversions and home refurbishment services at very competitive and affordable prices.
We were established by Jon Fuller, who has over 20 years of experience in the loft conversion industry. We believe in offering the kind of customer service that we would want to receive ourselves.
We offer a complete loft conversion service that surpasses the competition in terms of build quality and service. It is thanks to our high quality work that we regularly enjoy client recommendations and good word of mouth.
During our years in the industry, we have built up a vast number of clients across The South East who return to us again and again. They know that the service they receive from us is unbeatable and the prices we quote are genuine, affordable and straightforward.
Checkatrade, Consumer Protection Association, Federation of Master Builders
Loft Conversion Specialists
Send Message to listing owner
Ratings
There are no reviews yet.
We are so pleased with our loft conversion and to say it exceeded our expectations is an understatement. Jon and his team where highly professional, prompt and reliable and communication was excellent. We have recommended Bigger living to friends and family.
Louise Martin | October 26, 2022
Bigger Living Lofts have recently completed my loft conversion creating 2 bedrooms and a bathroom. Jon and his team were amazing from start to finish, from the initial quotation stage I felt comfortable with Jon and knew that I had made the right decision using him. The payment plan was great too, only paying for when each stage of the works once completed was very reassuring. The team Jon has working for him are such lovely friendly guys, very hard working, knowledgeable and tidy. Nothing ever seemed too much trouble even when I requested some changes these were dealt with swiftly and with professionalism honestly, I couldn't fault them.
Fez | September 15, 2021
People often mention All team 29 loft conversion 21 building 10 result 7 +6 Sort by Most relevant Newest Highest Lowest Lauren Hale Lauren Hale Local Guide·159 reviews·545 photos 2 weeks agoNEW-Edit Positive: Professionalism, Punctuality, Quality, Responsiveness, Value We bought a property back in 2019 that needed a lot of TLC and we wanted to expand by adding a loft conversion. Unfortunately, we were then hit with Covid lockdowns so arranging anything was a challenging and daunting task. We had Jon and several other companies come in and see and quote us on doing the work. Living on a road where several other people were having loft conversions with the same company, we thought we would probably use them, but these neighbours had their scaffolding up for ages and we had some serious concerns about their quality. When we met Jon, he was so helpful and nice and trustworthy, we knew that we'd be getting a better quality and experience than our neighbours. We ended up having: a complete refurb through the house; complete rewiring; walls and ceiling removed and reinstated and a loft conversion ( adding a bedroom and master bedroom with ensuite); re-plastering; 2 new bathrooms; bespoke wardrobe/chest of drawers; coat and shoe storage under the stairs. The list goes on. The guys were amazing and we would come in every other day and they would be flying through with the quality of work and products being evidently of a high standard.. They were quick to get things sorted, considerate of our neighbours, to the point where our neighbours independently contacted us to say what great builders and people they were and how polite and accommodating they had been. They were always there early getting tools sorted and setting up or having been to the builders merchants to get all of their materials ready for the day to make sure they had everything, but not impose on neighbours in the early morning with drilling etc. they also went round ensuring any mess that might have made its way over was cleaned up. Jon was so easy to get hold of to ask questions about things or see if we could sort/add stuff as we went through the project and was so helpful coming up with solutions when we ran into inevitable issues with this old house that hadn't been touched in decades. This was also reflected in the team who were always there to answer questions or show us what had been done and how things would be progressing next. My partner and I are SO glad that we chose to have Jon and his team come in and work with us on this as any building work is a stressful thing to undertake, but doing it in a lockdown, with the work being as extensive as it was, the process was actually quite straightforward and stress free. Any issues that we came across Jon was very quick to ensure it was remedied and we were happy. We honestly couldn't recommend them enough! Really lovely guys and amazing work and craftsmanship! We've had SO many compliments on our home since we had it done and people can't believe it's the same place. It has exceeded our expectations without doubt and we are very grateful to Jon and his team. Now looking forward to enjoying the summer in our luxury!
Lauren & Andy Lloyd | June 21, 2021
We had a loft conversion done by Bigger Living Lofts and have nothing but praise for John and his team. From the initial meeting with John, he was responsive, on-time, informative and attentive and easy to get along with. All costs and processes were broken down and made easy to understand. There was no \"hard-sell\" or pressure put on us and we were left to make our own decisions in our own time - ultimately deciding to go with John and his Bigger Living team. From the start of the build the work-men were on-time, polite and hard working - cleaning up after themselves everyday. The work progressed quickly and we can not be happier with the end result. We needed the extra room as we were expecting our first child and having a heavily pregnant partner at home during the majority of the build was initially a worry given the noise, dust and disruption - but we needn\'t have worried - the bigger living team looked after us so well and made sure my partner was well looked after (even helping with random deliveries that arrived so that she didn\'t have to carry things). During some stormy weather we had some un-related issues of leaking from old roofs in the property - despite not working on these roofs John and his team came out in the middle of the night to fix them and put our minds at rest. In summary the service we have received has been 10/10 - we can not recommend John and Kelly and the bigger living team enough and will certainly be looking them up if/when we move and need more work in the future. Thank you P.s We also have a cat who will run for freedom at any opportunity but she was well looked after and loved by all the tradesmen who came through the house - Peanut misses all her boys.
Andy Whitehouse | January 24, 2021
My neighbour contracted Bigger Living Lofts to build an "L" shaped loft conversion on their terraced house, and as I was off work (due to covid restrictions) I was able to watch the project carried out from my garden from start to finish. I myself have been involved in the construction industry for many years, and this is my opinion of what I observed. The owner of Bigger Living Lofts (Jon Fuller) visited us before the work commenced and introduced himself, and he then explained everything that was going to take place next door (access to our roof, work noise etc.), and that if we had any concerns would I please contact him, but as everything went as smooth as silk.... we had no need to call him. From the offset it was obvious that Jon's guys were of a different level than your standard contractors. The team were extremely skilled at their craft, and worked with an accuracy and speed that is very seldom seen nowadays, and their manners and politeness matched their work. I can only comment on what I have observed from the outside, but if the inside is as good as the outside... it must be very impressive. When the job was completed Jon Fuller paid us another visit, and thanked us for our understanding whilst the works were carried out. All-in-all, the Bigger Living team are an extremely skilled crew, and know their trade very well indeed, and Jon Fuller is a true gent, the genuine article.
Richard Kent | December 9, 2020
Bigger Living have recently completed our loft extension. All works have been finished on time and on budget . We are very pleased with the final result. Jon and his team are extremely professional and always high-spirited. We would highly recommend them.
Agnes and Lukas | November 16, 2020
We are so pleased with our loft conversion. It really has the wow factor, I didn't realise it would be possible to have such an amazing space in our loft. We chose Bigger Living Lofts, led by Jon Fuller, as we were impressed with photos of previous loft conversions and had read the positive customer testimonials. Everything has been done to a very high standard and the finish is great. Jon and his team have gone above and beyond what we expected. It has been a pleasure having them do the work. Jon has been easy to contact and communicate with throughout the job and has delivered exactly what we wanted. It was important to him that we were happy with the work at every stage. Jon has a great team of tradespeople who all work hard and to high standard. All the visitors to our house were courteous, professional and cleaned up after the work. Our neighbours have said that noise and disruption has been minimal. Before the project started Jon visited our home and talked to us about the build, everything was set out clearly with costs clearly stated. During the course of the project we made a couple of changes and these were discussed and actioned quickly. The end result is even better than we expected. I would highly recommend Bigger Living Lofts, we made the right decision in getting them to do our conversion.
Anthea Henderson | October 26, 2020
This company has been excellent from the initial meeting to completion. They are tidy, courteous and professional. I would recommend them to anyone. I am a retired surveyor and have worked with many companies and if has been a pleasure to deal with a company who does what it says it will do.
Stephen Davies | October 16, 2020
We have had a loft conversion including ensuite and full reroof completed by Jon Fuller and Bigger Living Lofts. We have been amazed at the skill and professionalism of his team to carry out the works which started before the outbreak and was completed during the pandemic. At each stage of the build everything was clearly explained by Jon who was always approachable if we needed to change anything. We would not hesitate to use Bigger Living again or recommend them to anyone. Even through the difficult lockdown period Jon had exceeded what was expected to source the materials from afar to make make sure the build continued and completed. One of the many reasons we used Bigger Living was the benefit of a structured and extensive payment plan which confirmed our confidence in his work ethic unlike many of his competitors. At the end of each week or section of work we were able to make payments knowing the work had been completed to a high standard and confidence throughout. Jon was on site throughout the build and offered advice and solutions if needed.
Helen Cliffe | July 26, 2020
Jon and the Bigger Living team have just finished my second loft conversion and, once again, I couldn't be happier with the final product... as well as the journey to get here. Jon is always transparent with all the requirements, timeframes and costs for all the stages of the project and it has been a rarity to find any deviations from the plan. When these do occur unexpectedly, Jon is not only upfront about these but he also always has a solution and deals with them quickly and effectively. Attention to detail has always been very impressive and the quality of the work down to the smallest detail is top notch. On site the team is tidy, organised, efficient and always helpful. The final product is always top quality and the 'snag list' short. As importantly, they are just as available and responsive for any post-project completion needs and requests. Couldn't recommend Jon and the BL team highly enough.
Carole Greenough - Google Review | July 20, 2020
Bigger living lofts have made my loft conversion a pleasure to be done form the start to finish with support from the team to work around my own and families commitments. The team are adaptable and willing to support with advice from their vast experience of building loft conversions. They let me know what was happening every step of the way. There has been excellent workmanship and the staff takes pride in their work. The team work well together, and the progress is excellent. One of the most important factors is they are great at leaving the house clean at the end of the day even when they have worked some really long days to get a part of the project complete. I would highly recommend Bigger living lofts. The loft conversion has given me the space I really needed with growing teenagers!
Alison | July 15, 2020
Bigger Living recently completed an L-shape dormer loft conversion for us which was completed in record time. The standard and quality of the work was outstanding and exceeded out expectations. We cannot recommend Jon and his team highly enough: polite, punctual and very hard working. We received various messages and comments from our neighbours about how polite and respectful Jon and his team were throughout the build. Right from the start, Jon's advice and extensive knowledge was invaluable in helping us achieving the result we wanted. Jon's quote for the work was clearly broken down into staged payments with no surprises or hidden costs. Any upgrades we wanted for fixtures and fittings were easily accommodated and Jon was able to source the materials at the best price possible. Jon has a knack of providing a solution for every problem and that skill helped smooth the whole process. We would be happy for anyone considering using his services to come and see for themselves what a wonderful job Jon and his team have done for us.
Clare O'Mara | October 19, 2019