JR Removals – REMOVALS AND STORAGE – Reigate and Banstead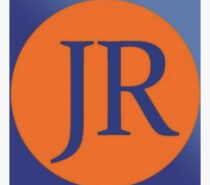 Unit A 1b Smallmead House, Smallmead, Horley, RH6 9LW
Established in 2017 by founder and owner James Robson, we are a Trading Standards Member and a Checkatrade Approved company with hundreds of 10/10 reviews. We have quickly grown to an in-house fleet of over a dozen transport vehicles.
We are the fastest-growing, family-run removals company in the South-East providing efficient, friendly and professional removals and logistics services throughout Surrey and Sussex to the rest of the UK and Europe. We are fully insured for your peace of mind.
Quite simply, we aim to provide the very best removals service in the whole country - not just in Surrey and Sussex, and we would love to help you with your next move.
Services we provide:
Home Removals
Same Day Service
Packing Services
Courier Services
Cleaning Services
Pallet Work
Office Relocations
Student Moves
UK & European Haulage
Special Collections
Checkatrade, Move Assured
Send Message to listing owner
Ratings
There are no reviews yet.
Excellent! I've moved 12 times in the last 20 years and I have never experienced such an easy move with excellent service, politeness, respect for possessions and professionalism from all stages of the move. Thoroughly recommend if you want a stress free move!
Ali Linsley | September 23, 2023
James and his team came highly recommended and they did not disappoint. Great and easy communication in terms of obtaining a quote and booking the move. I had the packing service which was worth every penny. James, James and the team worked really hard, were punctual and really friendly. They were really careful with our things. It was an emotional move for us and they really lightened the mood. Highly recommended and I would definitely use them again.
Nikki Corrick | September 8, 2023
James and his team came highly recommended to me and I'm now going to repay the compliment as they are all truly amazing! My move was very last minute but that was not a problem for James. He fitted me in around their other jobs and they even stayed late into the evening on the second day to make sure it was all completed. That last coffee was very well deserved! Their expertise, efficiencies, professionalism, flexibility, strength and of course, sense of humour, made a rather stressful week seem like a distant memory! Thank you so much for everything you did for me and keeping me smiling! xx
Bec Hamilton | September 4, 2023
James and his crew were absolutely brilliant when we relocated recently. James did everything he could to make sure the move went smoothly, even though our date changed more than once! Everyone was cheerful, polite and efficient. I don't want to move again but if I do, I will definitely go with JR Removals and would recommend them to anyone. Special thanks, to James, Will and Nick.
Debbie | September 2, 2023
Thanks so much James and Team.I think we was given 5 move dates from the solicitor some James could do some he couldn't but he still went above and beyond to try and help In Any way he could .Then finally the last completion date came and he could YAY!!We had the packing service which honestly took the stress away with two young children it was worth the extra money.We would 100% recommend to anyone Thanks so much Guys
Amy McManus | August 30, 2023
Can't recommend James and the team at JR Removals enough. From start to finish they made the process so easy and made sure I was happy with everything. Had to change dates a few times due to the sale of my property being delayed and I know it was difficult with their scheduling but they made it work for me, which I greatly appreciated. I also packed my passport and James R gave up his Saturday off to go through the storage unit to try and find it with me. I feel like I was dealing with friends rather than doing business.
Armi Pallai | July 25, 2023
This is my first time using a removals company, the warm personal touch I got when enquiring and how polite James was is what made me use their company. On the day, James and his team arrived on time and were very hard working! No job was too big. I would 100% use them again in future and recommend them to anyone who needs this doing! You will not be disappointed. Thank you again to James and his team couldn't have moved without your helping hands!
Meagan | June 3, 2023
Excellent service picked up a sofa and chair, Great communication definitely recommend . Thank you.
Jane | May 20, 2023
My first time using these guys and what can I say 10/10 service nothing was too much trouble for all 4 of them, stairs all the way up 4 floors and not a single complaint or moan just happy to crack on with it. Could not recommend these guys enough just overall great guys doing a amazing job.
J Willis | May 1, 2023
My first time using these guys and what can I say 10/10 service nothing was too much trouble for all 4 of them, stairs all the way up 4 floors and not a single complaint or moan just happy to crack on with it. Could not recommend these guys enough just overall great guys doing a amazing job.
J Willis | May 1, 2023
James has been amazing helping me move on several occasions over the past 6 months both personal and business moves. He is super accommodating, great communication and always conscientious. Thanks so much x
Emily A | April 23, 2023
I can't recommend JR Removals highly enough. James the owner popped over to price up our quote he was lovely,. Managing to work miracles, fitting our rather urgent and very last minute move in the following week. His team, James, Chris and Jack were simply amazing. They powered through it. Asked for guidance when needed, Great communication and simply went above and beyond. Particularly when my 80 year old father had a funny turn - they leapt into action finding the sofa - clearing space and getting a comfortable area for him to sit. A truly wonderful company from start to finish. Thank you
Elizabeth Daly | March 29, 2023
Moving House from Surrey to Swansea is stressful, until you meet James and his team from JR Removals, after contacting 4 companies, JR stood out far above the rest right from the start. From arranging a quote right through to completion, the staff reflected the owner James' can do attitude. Everyone went that extra mile for us, willing to adapt to our unique requirements. Nothing was to much, too complicated, they just kept surprising us with their fantastic attitude and work ethics! To top their efficiency, there was the banter, the feeling that friends are helping you to move! 5 Star!
Adele De Graca | March 9, 2023
James and his team recently relocated us to Devon from Surrey, and what was a BIG move was made so much easier knowing that James was doing it. I fully trusted the team and found that they went above and beyond during the move. Please don't hesitate to book with JR removals, their pricing is brilliant, all very friendly and I couldn't fault anything. Thanks again for taking the stress out of it all!
Laura Ulian | February 12, 2023
JR Removals helped us move in January 2023 this was our 4th move and they are the best company I've encountered. I contacted the team months in advance and from our first meeting they have all gone above and beyond. James has a habit of employing kind, knowledgeable, respectful employees who made a stressful process seamless and fun. We opted for a full packing service - the team arrived on time and packed meticulously and carefully. Nothing was broken. Nothing was missing. They were just brilliant. I will sing their praises for years to come!
Idong | February 12, 2023
This is my third time moving in the past 6 years and I continue to use JR Removals and will certainly use them again. They were on time, professional with a personal touch and everything was moved as expected, and nothing it too much and excellent value for money. I used them when they were starting up and they still offer the personal engagement with a professional experience. I will definitely use them again!
Lisa Robinson | February 12, 2023