LCA Stage Academy – PERFORMING ARTS SCHOOL – Tandridge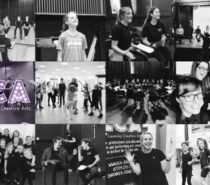 LCA Stage Academy is an award winning performing arts academy based in Oxted (Surrey) and provides a range of performance classes and workshops in singing, acting and dancing, including technique training, one to one sessions, and a range of performance opportunities for young performers aged 3-18.
Send Message to listing owner
Ratings
There are no reviews yet.
My daughter loves going to LCA every Saturday and the shows are very professional
Sandra | April 10, 2023
My daughter has been going to LCA for the last 5 years, from Junior to Senior. She loves the energy and the professionalism of the classes and has made great friends. Highly recommended !!!
juliette | March 19, 2023
LCA is not only an amazing and professional singing, acting and dancing academy, Lou and her team create a family environment for all their young performers. They believe in every single child and deliver amazing performances that the children are so delighted to be part of. Our daughter has been at LCA for over 3 years and of her many activities it is her favourite by a long way! It has opened so many opportunities for her, we can't thank LCA enough. Highly recommend!
Sarah | March 18, 2023
We cannot speak highly enough about our son's experience at LCA. Louise and her team not only teach the students so much, they make all activities a pleasure for those involved. They are also a shining example of inclusivity. In 2022 the Professional Practise Group went through to the third round of the All England Drama Festival, a fantastic achievement for LCA and all the students. I often recommend LCA to other parents and am amazed at how skills learnt there have increased our son's confidence.
Jenny | March 16, 2023
LCA is a fantastic group for my daughter. She has been there for over a year now and her confidence has grown so much! I would highly recommend Louise and her team as they are brilliant role models and teachers for all the children in LCA! Can't recommend them enough!!
Shelley | March 16, 2023