Sentinel Design and Build – BUILDERS – Greenwich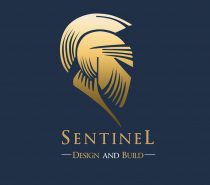 First Floor
Unit C
Damsel House
Dragonfly Place
London
SE4 2FN
Here at Sentinel Design & Build, we offer a wide range of services. Whether it's creating more space, adding rooms or making the layout work better for you or your family, we offer sensitively designed home extensions and loft conversions. So if you are looking to create more space in your property - a new office or bedroom perhaps - then you have found the right team to help you both discover & realise the potential within your property. We would love to visit your home and advise on all aspects of how the space can be maximised.
Other service we can help with include restorations, damp proofing, chimney building, installation of bi-fold door, conservatories, orangeries and re-instating period features.
With 30 years building experience there's nothing that phases us. We thrive on challenge and no job is to big, or to small. We are used to working with old buildings but also appreciate and understand good new design.
We appreciate that your home is your castle and we pride ourselves on helping your create the property of your dreams and caring for it carefully throughout the process.
Get in touch with us today to discuss your project and ideas. We'd love to hear from you and are happy to come and view, assess and then offer advise, a full quote and estimated time scale specific to your unique requirement
Send Message to listing owner
Ratings
There are no reviews yet.
The finishes are beautiful, the workmanship is solid, the building work carried out with expert care. We asked Sentinel to renew and restore a small semi in Shooters Hill and design and build a large rear extension. What we've happily signed off is even better than we expected. That's not only because of the quality of the work. Throughout the process we were fully consulted about everything, and when we occasionally changed our minds we were met with patience and flexibility. All the workers were pleasant and easy to deal with and everyone - decorators, carpenters, builders - did a great job. Our project did suffer some delays, due to a double whammy of Covid and Brexit related supply issues; all the same, we are very contented clients. When you're choosing a builder to carry out a big building project it can be a bit daunting. Sentinel was able to show us some work at different stages of progress and that's what swung it for us. We're pleased it did.
Nick and Suzanne | May 15, 2022
Steve and his excellent team recently completed our loft conversion.    From the start Steve and his team have provided and excellent service.   The quality of work throughout was to an exceptionally high standard, as was communication, so we knew when each stage of the project would occur.   During the construction Steve helped me above and beyond the call of duty.   I would thoroughly recommend Steve and the Sentinel team and we will definitely be using them again for future projects.
Dougie Youngson - Mottingham | May 11, 2021
I cannot recommend Steve and his team highly enough. He took over my house refurbishment when another builder backed out at the last moment. His attention to detail, organisation and professionalism made the whole process easy and straightforward. Several aspects of the project turned out to be more complex than anticipated, with Brexit and Coronavirus thrown in for good measure. Steve stayed on top of every detail throughout, finishing on time and budget to a standard even more meticulous than mine. Every member of the team has been equally professional, patient and enthusiastic, and I look forward to working with him again.
Hannah Cogan - Greenwich SE10 | March 23, 2021
We had a full extension/kitchen renovation work and relocation of downstairs WC earlier this year undertaken by Sentinel. We had many quotes but felt Sentinel were offering a balance of reasonable pricing and a high quality job. The work was extensive and the biggest project we had ever undertaken so we were nervous about the process. Sentinel were approachable and friendly throughout, as well as appreciating that while it was everyday for them, this was a big deal for us. The team are really polite, hard working and never made us feel uncomfortable in our own home (which considering we were both WFH for the full 10 weeks, was really important). They were punctual, rotated so we had people there 6 days a week and were 100% trustworthy to leave with keys or to lock up if we weren't home. Right from the moment we first contacted Steve the communication was always extremely efficient. He was always available and responded quickly. We mainly communicated via a WhatsApp group which allowed images to be shared but Steve also answered the phone if we needed him. The work itself had completely transformed the space and we couldn't love it more. Steve was quick to understand and visualise what we wanted. It is lighter, brighter and feels more spacious. Dell was with us for a few weeks and his attention to detail and commitment to a high finish was impressive and much appreciated. A really unique and valuable selling point that Sentinel has is that they didn't deviate from the original quotation. Despite extra work coming in which they could quite reasonably negotiated the fee for, they honoured the original price. We would definitely use Sentinel again, overall it was a smooth, positive experience and we felt taken care of throughout.
Helen Griffiths, SE18 | October 7, 2020
From the start of the project to the end, Steve and his team have been fantastic and we are so pleased we chose them for the renovation of our Victorian property in Nunhead (side return extension and bathroom refurbishment), a project we had been planning for a few years. To maximise budget, we decided to live in the building site (with our 3 young children!) and the team built a temporary kitchen for us in our living room which meant we were always able to cook and lived comfortably throughout and as stress free as possible. Steve's team's onsite were very respectful of our home, professional, punctual and great with our kids too! We are very happy with the result and we would not hesitate in recommending Sentinel Design and Build.
Sophie Gillot & Daniel de Sousa - Nunhead, SE15 | August 14, 2020
We first chose Sentinel as they came highly recommended from our Architect. This being our first building project, we were cautious of selecting the right builders. Sentinel were incredibly professional and a pleasure to have working in our house. All of the team were individually proud of their work and experts in the field. We were particularly impressed with their can do attitude, no challenge was unsolvable and this put us at great ease through what many other people can experience as a stressful process. The quality of their finish has made our home transformation one to be proud of and we can't wait to enjoy the space Sentinel have created for us. Without question we would invite Sentinel back for future projects and have already begun recommending them to friends and family.
Andy Moody - Welling DA16 | July 24, 2020
I trusted Sentinel from the first email with Steve back in December. Sentinel have been responsive, professional, transparent and considerate at every step. More than this, Steve and co have a refined sense of style for what is both timeless and on trend, always staying in sympathy with the style of the property. They know these SE London houses. They 'get' what works for them and they get what works for their clients too. We have had a new kitchen fitted with a dining nook created inside a kitchen bay. We also had our living room and dining room knocked through to create a better space. The process has been a joy, and how often can you say that about having your kitchen and living room out of action? What makes the difference here is the people doing the work. They have been so considerate of us and our baby and I they always go the extra mile and often two. We're going to miss Dell now he's finished. Massive thanks to Steve and Dell and the team. We really couldn't be happier. My home is 100% my happy place now, which is lucky since we're going to be spending a lot of time here over the next few weeks I am already planning my new bathroom and Sentinel will be the only company I call.
Rose | April 14, 2020
Sentinel were fantastic at dealing with a severe leak to a mains water pipe at short notice. I contacted Steve after noticing signs of the leak. Once it had been assessed, Steve coordinated a team for the next day to locate the leak, excavate and then fix it. The team were great: good-humoured, hard-working with attention to detail. They did a great job and the water's now flowing. This all took place during the coronavirus lockdown. Even in normal times, this would have been a pain to sort out; I was lucky to have Sentinel's help. Sentinel are due to work at my property later in the year and I couldn't have more confidence in them. They're a top quality team that cares.
George Bignall - SE10 | April 10, 2020
An unexpected refurb because of structural/damp issues should have left me stressed out. However, Steve and his team at Sentinel made the process as smooth as possible leaving me with a brand new kitchen, bathroom and living room in two months. The quality of the work is really good and I valued the good communication and dedication to get me back home before Christmas. Steve is always on hand to answer any queries, resolve any issues or generally calm you down!
Roberta | February 24, 2020
Steve and the team at Sentinel were in stark contrast to the usual stress associated with building work. The job was completed to a very high standard with unavoidable disruption kept to a bare minimum. Any snags were resolved quickly and the end result was impressive. I highly recommend Sentinel and would look no further for future home improvements. Thanks again.
Alison and Neil | January 29, 2020
We had an excellent experience with Sentinel Design & Build. It was an absolute pleasure to work with them from start to finish. The workmanship was faultless, the workers were friendly and hard-working, replies were prompt and the whole project looks great. We look forward to working with them again soon.
Maureen - Greenwich | December 20, 2019
If you're looking for a builder that's reliable, professional and customer focused then I can honestly say Sentinel Design and Build are that company. From start to finish they have been exactly what I asked for. Their work's been so impressive I've recommended them to family and friends.
Ray Harriot | November 15, 2019
Sentinel have just completed my single storey extension and ground floor renovation and we are delighted with the results and overall very high quality of workmanship. All staff were punctual and extremely courteous, and they treated my house like it was my home and not a building site. Full and frequent contact was maintained throughout, which was really helpful as the job evolved and our original requirements changed. They made what would ordinarily have been an extremely stressful process a lot more manageable and I would not hesitate to recommend them.
Amanda Chung | October 1, 2019
We used Sentinel Design and Build for one of our properties that was damaged with flooding and also cracked tiles in bathroom causing Damp issues. I had tenants living in the property. They communicated directly with tenants and got the whole job done in just over a week. The finish was excellent and tidy. We will definitely be using them again.
Lida Basis | September 9, 2019
Sentinel Design and Build recently completed a wraparound extension on my 1930s corner property. As a retired lady living alone, I found Steve and the whole Sentinel team extremely helpful and professional. I would definitely recommend them.
Brenda Bale | August 16, 2019
I recently called on the services of Sentinel Design & Build to replace the flat roof & make repairs to the roof at the front of my house. I found their services to be very efficient, the roofers worked hard and were a pleasure to have on site, 100% focused in getting on with completing the job which was turned around quickly. Steve, the Project Manager was a pleasure to deal with & ensured a high quality result was delivered.
Doris Innes | July 3, 2019
Excellent Service from Steve and his team. Just had our fencing and garden doors replaced with by Sentinel and very happy with their quality of work. Worked very efficiently, with super speed and precision. Lovely, polite guys who were happy to accept countless deliveries for me at the same time. Will definitely use again in te near future.
Joanna | May 29, 2019
I am more than happy to recommend Sentinel Design & Build. On meeting Steve for the first time, I knew he was the man for the job – knowledgeable, professional and calm. Our garden was in desperate need of TLC with most of the fencing falling down and we wanted to create a patio area on a very uneven part of the garden. On day one Steve and his team introduced themselves to my neighbours and treated them with the upmost respect whilst replacing all the fencing. Steve kept me updated on a daily basis with the agenda for each day. The Sentinel team onsite were always professional, kind and friendly to my young children. Any problem that arose Steve and the team found a solution. The work carried out was on budget and within the timeframe we had discussed. I was particularly impressed with smaller additional jobs the team did within the original budget. We are very pleased with the finish and look forward to working with Steve and his team for many years to come.
Sarah Forde | May 29, 2019
I was recommended Mr Corbyn by a friend who had been happy with work undertaken by Sentinel. He has recently completed a garden re-landscaping project for me & I\'m very happy with the results.
Claire Chapman | May 28, 2019
It has taken me 10 years to find a builder that I can trust, a builder that delivers to an exacting standard, and exceeds expectation. From first day to last day Steve (The owner of Sentinel) has been on the phone, on site and managing a 2-3 month reconfiguration of our home. His team of guys were not only considerate to our home and how we needed to live whist the work was taking place, but also friendly and personable. The quality of workmanship, from plastering, kitchen fitting, gas works, re wiring, brick work, decoration has been excellent. All of his team are experts in their respective trades, which meant attention to detail is evident wherever you look. Nothing asked from has been a problem, changes made last minute have been accommodated with no problem or dramas. The budget was managed very well by Steve, with a comprehensive quote given pre commencement, any add on where quoted for and added to invoice, no costs came as a surprise, Steve has been transparent and honest throughout the whole process which has come as a very refreshing change to the many charlatan builders out there. THOROUGHLY RECOMMEND - D. Johnson-Allen - Greenhithe
D. Johnson-Allen - Greenhithe | May 4, 2019
I had to consider the listed status of the property, it's a huge responsibility when it comes to the upkeep. The knowledge of Steve, who understood the rules, removed all the worry for me. Through the precision of the work I'm now able to sit back and enjoy my home. I'm absolutely overjoyed - Sentinel have done a brilliant job!
Sue - Hollymount Shooters Hill | May 4, 2019
Steve and the Sentinel team are amazing. We initially contracted them to complete a rear infill extension to our property but after seeing the quality of their workmanship, we contracted them to do a near total house refurbishment (all of which they achieved in an impressive 7 weeks). The whole team are a pleasure to work with. Would we use them again? Definitely. Would we recommend them? Absolutely. Thank you Sentinel!
Gemma Wick - Charlton | May 4, 2019
Steve undertook a large conversion project for me, taking 2 shell condition units and turning them into 4 1 bed flats. The quality of the work was excellent, and came in on time and on budget. Steve and his team were great to work with and very reactive to the changes / issues that are inevitable in a project of this size. The creative input of the team was also very welcome, allowing me to improve on the original architect's plans. I would and have recommended Steve to anyone, it is rare to find a contractor who cares as much about the quality of their work.
Jill Stockton | May 4, 2019
I instructed Sentinel Design & Build to fully renovate & restore my period cottage in Shooters Hill in Sept 2018. This involved re-configuring the small old bathroom and original bathroom extension. The construction of a side return extension and swapping of the positioning of the two rooms, resulting in a much larger bathroom and a spacious, light-filled family kitchen/diner/art studio. Sentinel also installed a beautiful new ensuite bathroom and replaced all of the mains drainage. I found Steve, the Company Director, to be a fantastic Project Manager. Pricing was competitive and all communication and interaction very straight forward and responsive. All of the Team were professional and a pleasure to have on site, working to the highest standards. My daughter and I are so thrilled with our new home and having space that reflects us that we can enjoy entertaining friends & family in. I've recently asked Sentinel to come back to do some more work. This time re-designing the spare room/office and re-landscaping the front garden. 100% recommended.
Victoria Dyer | May 3, 2019