Surrey Roofing Solutions Limited – ROOFERS – Elmbridge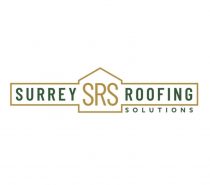 Our dedicated Surrey roofer team are qualified experts not only in traditional roofing methods, but also in the installation of inspired and innovative roofing systems including alwitra® single ply membrane – the world's most advanced roofing system.
Whatever your roofing requirements, contact Surrey Roofing Solutions today for an effective, affordable & reliable roofing service. The Surrey roofer that you can trust.
Send Message to listing owner
Ratings
There are no reviews yet.
Not all businesses would take the time to come and complete a small job - they fixed my guttering correctly and efficiently, replacing a broken part and even wiping down the connection so it has the best new join. It may be a small job, but I hadn't been able to get it fixed before so water was coming through to the inside of my wall, which could end up causing lots of problems! Thank you for the excellent and friendly service.
Hannah T | November 19, 2021
Have just had a third job done by Wayne and Sonny. Another excellent service. Would recommend 100%
Sarah Balchin | July 12, 2021
No hesitation in recommending SRS. A wealth of roofing knowledge given and applied in a very friendly and cheerful way.
Les Asher | July 2, 2021
When poorly fitted solar panels and damage from spray foam insulation meant our new house had a useless roof, my local Facebook community page pointed me to SurreyRoofingSolutionsLtd. Wayne and his team were quick to respond to my cry for help.. sorting riggers and skips in literally hours.. and even with added nightmare of materials being rare as hens teeth, had the old roof off and cracking on with new within 48 hours. Absolute legends.
Ed Jones | July 1, 2021
Wayne and Sonny did three jobs for me, roof repair, new flat roof and chimney repair. The work was done to a very high standard and both Wayne and Sonny were extremely professional and friendly. I would highly recommend Surrey Roofing Solution and I would use them again.
Tom | January 19, 2021
A great team with lots of knowledge and experience. Carried out work at my property to a very high standard and kept me well informed throughout. Cannot fault the service I received, thank you.
Emma Pursey | January 12, 2021
Wayne agreed to replace my GRP roof with EPDM. He gave a very competitive price and provided an excellent service, with a first class finish. I would have absolutely no hesitation recommending Wayne and Surrey Roofing Solutions for all your roofing needs.
Mark Harvey | January 11, 2021
Really pleased with the response time and workmanship when we had a problem with our balcony. We felt we were treated in a polite and helpful manner. Thanks to all the team.
Jean Anderson | January 9, 2021
Very happy with how Wayne, Sonny and team dealt with an emergency before Christmas and the various other issues which came to light as a result. Very trustworthy and professional, thank you all again.
Ruth Trueman | January 9, 2021