Will I Am Plumbing & Heating Ltd – PLUMBING AND HEATING – Hackney and Tower Hamlets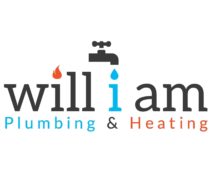 Flat 24 Godwin House
Thurtle Road
London, E2 8PH
We provide professional and excellent plumbing and gas works around all areas of London. (Gas Registration Number: 523408).
Our engineers are highly skilled registered professionals delivering outstanding quality services on all plumbing and gas works in accordance with the national standards and relevant building regulations.
All plumbing and gas works are done to a very high standard, using the latest and most efficient range of tools to complete all our work. At our jobs, we take great considerations of all our clients properties.
Gas Safe Engineer, Unvented G3 Building Regulations License
Vaillant Advance PLUS engineer, Viessmann Accredited Installer, BAXI Accredited Installer, Stuart Turner Improved Installer, NEST PRO Installer
Plumbing, Heating & Gas Engineers
Send Message to listing owner
Ratings
There are no reviews yet.
I had a combi boiler installed (replacing a system boiler) and radiators replaced throughout the house with smart valves attached. I was impressed by the way the company really listened to what I wanted and was responsive to my requests. The installation was done in a very professional manner and I am so pleased with the new system.
Ian Mowll | September 27, 2023
William and his team are so professional and reliable. We had an ongoing issue for many years that no one else could resolve. Had barely any water in the back of the property and constant air locks. William's team performed thorough investigations and resolved the issue. It is a miracle to have proper flowing water and good pressure again thanks to William and his fantastic team. Would absolutely recommend their service.
Ali Fitzell | June 26, 2023
William and his team are so efficient and trustworthy. I highly recommend them
A Winston | April 26, 2023
Superb experience employing Will i am Plumbing. Tom and Jhoel's workmanship fixing a previous cowboy's bodged pipe and tiling was meticulous. They also did a thorough boiler service and gas safety check. All work was completed to a high finish, with attention to detail, and aesthetic finish. The guys were charming, cheerful and cleared up beautifully. William kept me informed throughout and was prompt, professional and curteous. Having had numerous bad experiences with poor tradepeople, Will i am plumbing were a pleasure. Strongly recommend this company, thank you guys!
Jen K | April 2, 2023
Have used this company twice now and recommend them to anyone looking for an efficient and straightforward service. My initial enquiry was answered very quickly, and the estimate was very comprehensive. Paul rang to confirm when he would be arriving, and was on time. Identified the issues, fixed one and gave options for the other. Sourced parts locally, returned and completed the job with no fuss. Absolutely no mess left, and report with invoice was issued within an hour of work being completed. Very happy with the quality of work, and attention to detail
Claire | February 27, 2023
Very responsive, attended as promised, comprehensive report on issue and fix. Good value for money.
Lisa | January 31, 2023
I have used Will i am Plumbing on a number of occasions at a number of properties. They are always incredibly professional and thorough. They book a time and they turn up when they say and work efficiently until the job is complete. All the plumbers I have dealt with are very professional and do a very thorough and good job. On this occasion I needed to have a kitchen tap replacing and a toilet system repaired. Both jobs were completed quickly and efficiently. Very polite and helpful workers. Great service.
Jeremy | January 31, 2023
This is the only company to go for when you need anything from a simple fix to an upgrade in your heating system! William is super efficient! His brilliant team is absolutely fantastic. Joe and Fabio put a new heating system in my flat. Fast, tidy, helpful, responsive, happy people 🙂
Anna | January 31, 2023
Same day visit to fix a boiler that had died after two week shutdown. A short job, to restore water pressure in boiler, but need heating engineer expertise. Pleasant and efficient service from office and engineer. And good value.
Michael Spackman | January 9, 2023
A very fast service - came out immediately before Christmas to diagnose problem - came out immediately after Christmas - problem fixed. Fast, efficient, effective and above all - friendly, tidy, lovely guys to have around.
David Gray | December 29, 2022
Highly professional and experienced. Dealt with the problem wit my heating in a fast and calm way. Heating and hot water restored within twenty minutes. Will use this company from now on
jane | December 25, 2022
Joe & Jordan sorted out an issue papered over by about three previous plumbers, my shower works again! Proper professionals, super efficient and easy to book. Thank you Will I Am.
Becca S | December 10, 2022
Have used Will I Am for both small repairs and the installation of our unvented cylinder. Really pleased to have found a reliable company with good workmen. So many cowboys out there, so good when you find a good one. Clear, efficient, polite, and do the job well. Can't ask for anything more. Thank you Will I am
Stefan | December 7, 2022
This lot are brilliant. I tried several other plumbers, asking for a boiler service, but they were too busy, offered distant appointments and didn't seem to care that they couldn't help. William and co were super responsive to emails, gave a next-week appointment, turned up promptly and gave excellent service. I would totally recommend them.
Properly brilliant | December 6, 2022
Boiler shut down last night. Boiler cover company useless and can't get anyone out until tomorrow. No heating or hot water, so rang up Will.i.am. Although he seemed busy he talked me through resetting the boiler (and explained that as it was only 4 years old it should be covered by the manufacturer/installer... something they failed to tell me) and it's working now. I'll still have the boiler company look at it just to make sure. Will didn't charge me at all for his good advice.
Hugh T | November 29, 2022
Will i am Plumbing and Heating Ltd undertook the prompt and professional servicing of my water heater. Value for money and I will be using these guys again. Recommended.
E Cassini | October 11, 2022
Very good service. Jake fixed the leak under my bathtub after carrying tests. He took the time to explain what was the source of the problem. Professional and efficient. Fees are very reasonable as well.
E Steiner | October 5, 2022
My first time using the company and I would definitely use them again if I had another problem. The engineer arrived on time and fixed my problem - a seized up tap - quickly and efficiently. I would recommend them.
Adrian | September 29, 2022
Really pleasant company to contract. Brilliant communication from quote to arrival and they took their time to consider options before effecting repair. Wonderful
Shaun millas | September 22, 2022
William and his team were a great help and fixed an issue with my boiler flue which was positioned awkwardly. William was very responsive, giving advice and careful consideration to the job, coming up with possible solutions. After booking in a day, two of his engineers arrived on time and completed the job in an efficient and neat way. They managed to replace the flue, despite it being in a tricky location. Both were very respectful of the home surroundings and explained each step of the process. I have no hesitation in recommending William.
Andrew | September 9, 2022
On time, friendly, efficient, service above and beyond. Excellent as ever.
Roger | August 22, 2022
Professional, efficient, trustworthy, courteous. Pricing was transparent, fair and in fact competitive. High levels of integrity shown at each step ( estimate, investigation, remedial work, invoicing etc ) ,
David Armstrong | August 10, 2022
After being disappointed by previously poor standards of work and plumbers elsewhere, I was pleasantly surprised to deal with William & Ryan who provided a service that is efficient, effective, prompt, courteous and helpful. They were quick to respond and all their suggestions and advice were supported by a correspondingly professional service and offers of further assistance if needed. I wouldn't hesitate to use their services again as well as recommending them to others
Liezel Contreras | July 27, 2022
Very efficient and friendly service. We had a new boiler installed, it us such a relief and very refreshing to do business with William. He and all his engineers are great!
Kate | July 4, 2022
Efficient, meticulous, punctual and polite. Competetively priced. A great find. Would definitely recommend
CF | April 28, 2022
Really efficient system of photo and email to obtain initial quote and happily I got a slot the next day. Friendly engineer came and replaced our taps with no drama. This was followed by an email with a full description of the work carried out along with all relevant photos. Would really recommend Will I am plumbing
Shaun | March 21, 2022
We are very pleased with the work carried out and our experience of dealing with Will-I-Am Plumbing & Heating. We shall ask them to do future work and would certainly recommend their services. We were let down and frustrated by our previous plumbers, and after being impressed by positive reviews employed Will-I-Am to initially service our heating and hot water system, and then to replace our hot water cylinder, flush radiators, and fix other faults. We are pleased and happy with all aspects of the work. Communication by phone, email, text, and in person has been extremely efficient and clear, including quotes, practical arrangements and discussion of quite complicated technical questions. We saw 5 different engineers and plumbers, and would recommend any and all of them. They completed all the jobs quickly, cleanly and well, and we received detailed reports and photographic records of all works. The workmanship on complex and visible parts is extremely good; for instance, tiles were cut to shape and extensive copper pipework is beautifully done. We are pleased to have found good, expert plumbers that we can communicate with well and rely on. Recommended.
Philip | March 12, 2022
Top class service provided by Will i am plumbing. Ryan the engineer arrived on time, he was very professional, courteous, polite and efficient. He did a great job to perfection, removed an old bath tap to install a new one with a shower. Would definitely recommend them to family and friends.
Emi Forbs | March 8, 2022
We have used William's services three times, once as a tenant and twice as a property owner. I would highly recommend this company if you need any plumbing or heating done, his employees are punctual, courteous and very professional. A highly recommended Tradesman and company.
Aidan Kelly | February 23, 2022
Arrived on time, fixed issue promptly and left area clean/tidy. Very professional and trustworthy. Not only fixed issue, but explained how it happened and changed configuration so that I will not experience the same issue again in the future. Excellent communications. Would 100% recommend.
Gabi W | February 16, 2022
Superb service. Clear, organised and helpful from start to finish. I can't recommend Will and his team highly enough.
P Davey | February 10, 2022
Shower repair Engineer called to fix lack of hot water in shower. He tested the temperature of the water outlets and isolated the problem. Then reset it it temporarily while a replacement part was ordered. He will replace this shortly. Excellent job, great communications from Will i am, engineer was very thorough, comprehensive report including many photos was sent same day. Highly recommended.
Nigel MoSS | December 5, 2021
On Sunday, the coldest day of the year so far, one of my radiators exploded. This morning, Wednesday, engineer Ryan and apprentice Jayvian turned up at 8.30 am sharp to replace it. Super-efficient, professional, tidy and friendly, they stripped out the 30-year-old radiator and replaced it with a new one sourced by Will I AM - all before midday. Outstanding service all round matched by a very reasonable fee. Owner William has been awesome from the start. As the old expression goes, I can't rate them highly enough. Plus all work is apparently guaranteed for one year.
Matthew Temple | December 2, 2021
Very helpful and responsive, did an amazing job at a good price, will definitely be my first call if I need a plumber again. Thank you so much for the great work!
Owain Davies | November 6, 2021
Excellent follow-up service after installation of new boiler last year. Service reminder sent, and service carried out promptly and efficiently. Polite and friendly engineers
Roger | September 6, 2021
Have used them a few times now, they are very helpful and always do great job, would definitely recommend.
Maggie | September 4, 2021
Highly recommended! Great service Joe was extremely helpful and professional. Resolved the issue to a high standard
Harvey | August 11, 2021
I just wanted to say what a great experience having William's firm do my leak investigation and repair job. He's hired tradesmen who like what they do and are good at what they do, which is great. On top of that, he's created a fantastic professional outfit (the speedy response, the notes, the pictures, etc.) which is a breath of fresh air.
Rom | July 22, 2021
Extremely helpful, quick to respond and clear advice. Will guided me through steps on the phone to help solve my boiler issue - thank you! Would definitely recommend.
Sophie | July 7, 2021
Tom and Jake did a superb job of installing my new boiler. It was a tricky installation but they were always focused on the solutions not the problems, which is rare and refreshing! Will is a pleasure to deal with and sends through dozens of photos afterwards and lists everything that has been done. A great company which I highly recommend
Steve | July 6, 2021
Replacement of a broken tap, boiler service and sorting out a radiator problem. Will responded to my initial enquiry almost immediately, I was able to secure an appointment very soon after. The work was completed to a high standard, the workers wore masks and were socially distant, and were prompt and polite. Excellent service as always (I'm a repeat customer after past great experiences)
Geoff | June 10, 2021
I highly recommend Will i am Plumbing & Heating Ltd. They installed my new boiler two years ago and have serviced it every year since. In my opinion their workmanship is top class and thorough. I find them honest and reliable as well as friendly and willing to explain their work processes to you. Glad I've found such a first class company!
Laura Pearson | May 30, 2021
Must be a new breed of Engineers. They were able to fit me in quickly, turned up on time, polite and great service. Very highly recommended.
Folake | May 30, 2021
Tom, Jake and Hazar are the dream team! Professional and courteous, they methodically replaced our drab-looking radiators with some fantastic column ones. What impressed me most was how tidy, well mannered and respectful the team were as they efficiently managed their tasks whilst my partner and I worked from home. They even stayed late, working above and beyond to fit some stubborn brass sleeves onto the pipework and even give our walls behind the radiators a paint touch-up. Really impressed by their service and would happily use the team again in the future. P.S. Hope you have fun in Ibiza, Jake 😉
Neil Allan | May 13, 2021
Contacted them on the Sunday and they came on the Tuesday. Will is super quick on the email and always so helpful. One of his team came and fitted tap quickly and freed up my stuck stop cock. Clear explanations and friendly service. Highly recommended business. Will continue to use as v glad to have found such good and reliable plumber.
Sam Prince | May 3, 2021
Always goes out of their way for top customer service and speed. It's very appreciated. I always call Will first to do a job. Thank you all.
Helena A | March 9, 2021
Will I Am were excellent from beginning to end. Fast, competent, friendly and very good value. Much better than the other leading plumbing companies I had previously used
W Digby | February 19, 2021
Tom & Jake have done a superb job of installing my new Valiant boiler. It was a tricky job - the flue was on my 4th floor flat roof, and as the boiler is in a hallway cupboard there was no easy access to a waste pipe so a condense pump had to be fitted to take it to the kitchen sink waste. Tom really went the extra mile to make sure everything was installed properly, nothing was rushed. Will has been great to deal with throughout the process, and also Paul did a superb job of flushing the system before the install. Highly recommended!
Steve | January 27, 2021
Efficient communication, really well organized, arrived on time, did the work really well. Also in these times, COVID secure. Really helpful all round.
Erica | December 1, 2020
dishwasher fitting- was efficient, quick, tidy and helpful
Jenny | November 5, 2020
Excellent service from start to finish. Honest, clear advice, and all work completed efficiently and leaving my home as they found it (but now with an excellent new boiler). On first contact, William will send you a link to provide photos and details of the problem. This leads to a very quick booking and subsequent diagnosis. Everything is scrupulously recorded in emails with photographic evidence. All in all an outstanding service. I will not hesitate to use William and his team again.
Roger | November 4, 2020
We had a fantastic experience from start to end with will i am. I contacted William through Checkatrade on a Monday evening (11pm) and had someone coming to move our radiator on Wednesday morning. He was really responsive throughout, the work carried out was really good quality and afterwards Will followed up with a very detailed email with photos of the work done. Would 100% use again.
Laurence | October 21, 2020
William and his team did a great job replacing our regular boiler system. Throughout the process from planning to execution and final commissioning I have found that these guys give honest and down-to-earth advice, do what they promise (in fact more than they promise) and treat your house and the planned work as if it was their own house (in the best possible sense). I would wholeheartedly commend this William and his team to anyone looking for a reliable, cost efficient and pleasant experience.
Richard | October 19, 2020
Huge huge thanks to William and his team for such an excellent service. He went out of his way to help us - giving us trustworthy advice, coming over at short notice, linking us up to a drainage expert, fixing the toilet (after two plumbers had failed to do so!), and leaving our bathroom clean and tidied up. I would highly recommend.
Virginia | October 11, 2020
I've needed to get a plumber out for a couple of (unrelated) emergency jobs this year. I was so pleased to find WILL I AM with the first problem I had - which was a leak from my radiator at the height of lockdown. He was so helpful and quick and reasonably priced I've used him ever since. Including replacing an old radiator this week. Again it was a great job done at a good price quickly and with no fuss. I couldn't recommend him more highly.
T Kelly | October 8, 2020
Great service- quick to get an appointment, clear pricing, team was very nice and helpful. We'll definitely be using them again.
Nienke | October 8, 2020
I found William's business online and as soon as I called him, he immediately put me at ease and filled me with assurance he was able to help me with my boiler issues. His advice was accurate and he kept me updated every step of the way from quote to completion of the installation of my new boiler...which is working fantastically. Thanks again.
Maxine | October 3, 2020
Happy to recommend this company. William has fixed various plumbing/gas work issues for me over the years. Really efficient and impressive company.
Alexandra | September 26, 2020
William is a plumber I've used a number of times now and for the last 2 boiler services. Always responds very quickly, well organised and plumber arranged quickly. Work has always been completed to high standard and always offers good advice and guidance.
Oliver | September 25, 2020
William is so helpful. He gave me helpful advice on radiators and then his guys came and fitted it efficiently. I have used him before and he is great.
Eliza Eagling | September 23, 2020
I have used this company for some years and found them to be highly professional,reliable, trustworthy, punctual and tidy efficient workers. In short everything you want from a domestic proffesional supplier.
Ray Spencer | September 16, 2020
Will i am plumbing was booked to do an annual service on my Worcester boiler. I have to say the communication both before and after the service was excellent. William was very good at explaining about the boiler, any potential issues and problems and was professional throughout. I am impressed with the service and highly recommend.
Sam Prince | September 12, 2020
William responded quickly, came on site within one hour, identified the problem and fixed the leak within two hours. would recommend.
Ruth | September 11, 2020
Great and quick service, highly recommend!
Aga | August 25, 2020
Really happy with prompt and friendly service I received from this company. I had no hot water, messaged company had a swift call back and boiler problem talked through on phone. No unnecessary wait or call out fees. Will definitely recommend and use company again.
Linda athey | August 9, 2020
We needed to replace an electric shower. From the time of my first contact to the work being completed, everything was done in a most speedy and efficient manner. Very satisfied!
Kate Midgley | August 5, 2020
Tap installed by Joe from Will-I-Am on time and on price. I'd recommend them anytime.
M Lewis | July 24, 2020
The team are quick to respond and give a thorough investigation so the correct work is done. Highly reliable and would recommend to my neighbours in the area.
Alex | July 13, 2020
I couldn't recommend William more - efficient, fantastic service and a pleasure to have in the house
Richard | July 13, 2020
I had an emergency issue with my shower and was recommended Will I Am from a friend. I called Will and was impressed that he wanted me to send pictures of my problem to a secured website so he could diagnose the issue without the need of a diagnostic visit (which would typically come at a cost). He subsequently responded immediately and said he could be at my place in the next 30 mins (!). Will turned up within that time frame, and quickly got to the root of the problem. I felt confident and assured in his knowledge and his work. I cannot recommend the business any higher. I have lived in the are for 15 years and I know that good plumbers are to hard to come by. Two thumbs up!!
Shenth Ravindra | July 5, 2020
Really great work done on time and with real care and attention. I would highly recommend will i am Plumbing and Heating Ltd to anyone looking for a friendly, efficient and good for value service. Special thanks to the two great engineers (Paul & Ryan) who came to fix our kitchen sink tap and install new flexi pipes.
Liseli Sitali | July 4, 2020
William is a really good and reliably plumber. For several years, he's done an annual check on my pressure water cylinder - he's very helpful and efficient. He comes, does the work, explains it and leaves no mess. I also had a leaky tap. When I made the appointment, I sent a picture of the tap and said it leaked. William brought the part and fixed it. I would definitely recommend him and I wouldn't use any other plumber because I trust him completely.
Keren | July 4, 2020
Very fast, efficient, courteous service. The quote was clear and reasonable. It was not an emergency job but the team carried it out very quickly. Would definitely use them again.
Laura | July 1, 2020
Very efficient service. Had a drain blockage and leak on a Sunday. My query was responded to almost immediately when sent in via their website with a detail outline of work that maybe needed and prices. Subsequently attended the property when agree, carried out the necessary work, cleaned up and provided a clear report with photos. Very efficient throughout the whole process. Thank you.
Jeremy | June 30, 2020
William sent Joe and Hamza to my place to investigate a leak and did some plumbing work. They were punctual, professional, friendly and worked clean. The company has also done work for me before and would not hesitate to recommend them for quality of work and peace of mind.
James Ng | June 9, 2020
I had a dishwasher installed by these guys which required more than just unplugging an old machine and swapping it out given the layout of kitchen and a washing machine in between the dishwasher and the sink. They were able to give a quote quickly on WhatsApp after sending in pictures, which was handy for making a decision. The guys turned up on time and carried out the work quickly and professionally. They capped a hot water pipe which had been left open by the previous plumbers which I hadn't noticed. Overall very professional, happy to recommend and would definitely use them again for any further work.
Simonb | June 9, 2020
Excellent service: extremely swift with all correspondence, and the engineers were friendly, polite and cleaned up brilliantly. Cannot recommend them more highly.
Panda Cox | June 5, 2020
William was excellent. He clearly explained what the issue was with our plumbing. We had multiple problems going on. He was able to detect a leak too! His engineers are very professional and afterwards they sent through a report showing what the issue was and how they fixed it. I\'d highly recommend and worth the money getting it done properly. Will be using Will.I.Am plumbing again for sure.
Ché | June 4, 2020
We were able to see Will the day after discovering a severe leak under our bath. He was prompt, very responsive to questions beforehand, and fixed the leak quickly. We were struck by how efficient and mindful of the cost of his time he was, and also by how clearly he set out what he was doing, and consulted us where appropriate. He made a point of making sure any questions we had were answered, and gave us detailed advice on post-repair actions to mitigate leak damage and follow-up issues. He followed his visit with a detailed email setting out what he'd found and repaired, complete with photos. Highly recommended.
Mark Rowe | May 31, 2020
First class plumber. Couldn't believe the speed of response (and repair) in this climate.
adam.sumner | May 27, 2020
Highly recommend using Will i am plumbing. William previously installed my new boiler and updated system . Returns yearly to service . Appointments prompt , reliable , clean , knowledgable. Highly recommended
Michael | May 26, 2020
Professional, prompt, considerate. Clearly explained the problem and how he would fix it. Advised on other potential issues but didn't push unnecessary work. Very happy, would definitely recommend.
Verity | May 21, 2020
Absolutely the best, great service, good, clean and completed work, will definitely use again, my go to person.
Vee | May 1, 2020
Will.i.am Plumbing provided and excellent service. Communication was clear and in-depth, response was rapid and Paul was incredibly helpful in diagnosing a complicated problem. I would definitely use their services again.
Gabi | April 28, 2020
Quick response and great advice given over the phone to fix my boiler problem on a Sunday morning. Would recommend!
Alex | April 19, 2020
Extremely happy with the service provided by Will and his team. Timely, courteous, professional, knowledgeable and friendly. They rectified the issue in a very efficient manner. I highly recommend this company
Sarah | April 18, 2020
I booked Will to fix a gas leak. He was able to make a next day appointment, was punctual and very professional. He took appropriate Covid precautions. The work was done quickly and to a high standard. I would recommend him wholeheartedly for similar work.
Chris Mundy | April 16, 2020
We had a leak from a pressure release valve on our hot water cylinder in our roof on Easter Sunday in the middle of the Covid crisis. William asked for photos or a video on WhatsApp and gave a quote and a time just 2 hours later. Turned up exactly on time, full mask, gloves and plastic overshoes. Isolated leak, opened up pipes and showed me what was wrong. 20 minutes later had done a temporary fix that will get us through until a new part comes in. Left house clean and tidy. Thoroughly impressed by professionalism, cleanliness and ability to inspire confidence by explaining what had gone wrong and why, and how it should be fixed.
Richard | April 12, 2020
I had a problem with my pay as you gas meter. British Gas wouldn't answer the phone due to the pandemic so I called Will and he was there 3 hours later. He was clear about how much it would cost and he even charged less when it turned out to be simpler than what he anticipated. I had also informed him that I was at the tail end of suffering from symptoms of covid 19 (it was after one week so according to Nhs, I am not contagious anymore but I flagged it). He agreed to come anyway. I disinfected the place thoroughly before he arrived, opened all the doors and windows and he wore a mask and gloves.
Adrienne | March 30, 2020
Excellent service from William and the team fitting hot water cylinder. Would recommend they were professional and tidy and knowledgeable
Rupert | March 26, 2020
Great service. Punctual and courteous. They attend when my family is alone and I don't have any worries.
Mike | March 10, 2020
I have used Will i am Plumbing for a number of years now. I would highly recommend them. Communication, efficiency, time keeping, fair pricing and generally great to deal with.
Fountain | March 4, 2020
This is the second time we've used the company and have been very happy with the service provided on both occasions. Paul identified the problem immediately, fixed it using high quality parts, and took time to explain everything clearly. We would highly recommend.
C Atkinson | February 25, 2020
Excellent advice and swift assistance for fixing a dead radiator. I would recommend WillIam very highly.
Meyric Lewis | February 9, 2020
Easy to comunicate with. Plumber Paul was efficient and quick with the fault find and repair. Work was well documented in writing and in photos. We would definatly consider using Will i am again. Very pleased.
S. Young | February 6, 2020
Wonderful timely, responsive and personable service with pragmatic problem solving skills. Very competitive rates. I cannot recommend highly enough and will not hesitate to use again.
jo | February 4, 2020
Quality work delivered through a professional service, cannot recommend highly enough.
G Nicholson | February 1, 2020
The quote was clear and the work carried out quickly and efficiently. The team was professional, polite and nice to my little boy who kept wanting to show them his books. They tidied up afterwards and everything still works!
Karen | January 27, 2020
Second time of using. Friendly and professional : work was done efficiently and everything explained clearly. Good people to deal with.
Leigh | January 15, 2020
So so helpful and a great guy! Saved me from no heating or hot water with a toddler. Huge thanks
Fiona | October 30, 2019
I'm very happy with the work done. The team is very organised and they explained clearly what kind of work was needed.
Grazi from London | August 16, 2019
A return visit through no fault of the company, their work or staff. As the first time around, Joe and his wingman Ryan were efficient, clean-working and courteous. Very easy for me to recommend Wil.I.Am to all.
Malcolm Smythe | August 10, 2019
on time, tidy polite and great communication. Did a great job. Will be using again and highly recommend this company. Thanks
F Welsh | July 13, 2019
William was very professional and helpful. His quote was comprehensive and detailed and the work executed thoroughly and tidily with my flat left as clean as they found it. Definitely would recommend to anyone!
Christina | April 25, 2019