Hudson are expert Party Wall Surveyors, a Chartered Surveying practice specialising in Party Wall Matters.
As Chartered Party Wall Surveyors we are proud members of the prestigious Royal Institution of Chartered Surveyors (RICS). The Royal Institution of Chartered Surveyors promotes and enforces the highest professional qualifications and standards for RICS Party Wall Surveyors.
Electricus Audio Visual offer the very best in Smart Home Solutions, with an experienced team of AV professionals, Security Engineers and Electricians with all our services provided in house.
With over 12 years of experience in the industry, we have a deep understanding and knowledge of all digital automation and pride ourselves on our reputation, professionalism and quality of service, ensuring that we deliver to the highest of standards.
If you're like most these days, technology in the home is a significant investment. By hiring a qualified home technology professional to properly design, install and maintain your home electronic system, you can take comfort in knowing that you'll be in safe hands now, and in the future.
Being registered CEDIA members means that whether you are building a new home, remodelling, updating your electrics or need some assistance from a specialist - CEDIA members are your trusted Home Technology partners.
Get in touch with us today to arrange a consultation to discuss your project and ideas specific to your requirements, we're looking forward to hearing from you!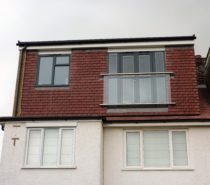 Why Choose Cox Format to manage your Building Project
Loft conversion project in North London
Cox Format will only build to a specification that a local authority licensed building inspector has approved and we won't even start work on a project until it has been reviewed and signed off. This isn't true of some other building firms, which could lead to all sorts of complications for you further down the road if Building Regulations approval isn't given. Most reputable builders have an order book and committed to work in advance, some 3-6 months. Builders that can start 'tomorrow' or very quickly following the initial contact are generally not busy for a reason.
Loft Conversion Specialists